IMMERSION IN PARIS SAINT-GERMAIN'S

PROFESSIONAL ENVIRONMENT
Paris Saint-Germain's professional training expertise brought to you in the United States.
THE PARIS SAINT-GERMAIN ACADEMY CAMPUS
Developing the next generation of international soccer players

Situated in the Miami-Fort Lauderdale area of South Florida, the Paris Saint-Germain Academy Campus stands as the official U.S. headquarters for Paris Saint-Germain Academy USA and the home of its official Pro Academy.
The Paris Saint-Germain Academy Campus, premier sports complex uniquely set up for ultimate performance, is designed to help student-athletes optimize their development and follow the routine of a professional athlete.
From the on-site gym, locker rooms, meeting rooms, recovery station, and coaches' offices to the professional field encircled by 20,000 seats, our campus is the all-in-one solution to foster growth and transmit the challenging Paris Saint-Germain approach to soccer.
PARIS SAINT-GERMAIN PROFESSIONAL PLAYER DEVELOPMENT
World-class Paris Saint-Germain programming and methodology
The Paris Saint-Germain Academy Pro follows the club's culture and environment of professionalism. Talented players receive guidance and focus on applying the highly rated professional European philosophy and world-renowned club methodology, that has a proven track record of developing international household name players.
All-encompassing training
Players are pushed to an unparalleled level of physical and mental development, maximizing their potential to achieve their individual goals. Through daily training sessions, the goal is to be present at each stage of players' development to sharpen their intelligence through the acquisition of individual fundamentals and to foster holistic improvement.
A full staff of experts and specialists
The Paris Saint-Germain Academy Pro is composed of Paris Saint-Germain certified, UEFA or U.S. equivalent licensed coaches with illustrious backgrounds in youth development. Players will also work with a full staff of experts and specialists in all areas of soccer performance and preparation off the field.
Individual approach to player preparation
Immersion in a professional routine fosters maturity and discipline amongst players. Each student-athlete benefits from individualized skill development, mental strength training, and nutritional guidance. This comprehensive approach ensures they are primed for high-level training and competition.
Professional and cutting-edge technology
Having expertise in cutting-edge video analysis sessions, the Paris Saint-Germain Academy Pro comprehensively break down footage of games to highlight and apply specifics of the European style of play. This methodical approach ensures players' areas for improvement are promptly identified and addressed, optimizing their development and performance.
Elite competition
Our student-athletes compete in carefully chosen competitive events, games, and tournaments in and out of the state of Florida, including the USL Academy League and the USL Academy Cup, the highest level of youth soccer in the U.S.
Once a year, players will have the opportunity to go to Paris to discover and experience full immersion into French soccer's highest standards and being exposed to play at the highest level.
(*Available upon selection and extra fees apply)
Introduction to soccer through the Paris Saint-Germain methodology
U8-U12 players begin their soccer learning through initiating and developing their individual technical skills, initiating the development of perceptive concepts, learning the rules of the game, and understanding the basic tactical concepts of 7v7 and 9v9 games. The main objective is for players to build general coordination and motor skills, technical capabilities and in the last two years, initiate building specific physical conditions.
Develop and mature your game
At the U13-U16 stage, player development is focused on further developing and improving the players' individual and collective techniques. The tactical concepts transition to 11v11 games where players begin learning about formations and developing in specific positions. The main objectives are to consolidate the technical skills, tactical concepts, and begin to develop the players' physical conditions.
Master all soccer skills and concepts
At these age groups, training sessions will be focused on further developing and mastering: individual and collective technical skills, collective tactical concepts, specific physical conditions, and understanding of soccer formations. The main objective is for players to begin optimizing and maximizing their technique, tactical knowledge/intelligence and their physical condition.
Professional player regimen
The technical program at the Paris Saint-Germain Pro follows the best-in-class Paris Saint-Germain pro training methodology, focused on shaping intelligent players.
All training sessions reproduce game situations to prepare student-athletes for real-game scenarios to analyze and find solutions as a part of an active learning process. The programs are designed to meet age-specific objectives, leading to an excellent understanding of the game. Student-athletes will develop high levels of confidence and will be prepared for competition, with the knowledge and skills to make the best decisions in every game situation.
Through a development program carefully designed by the Paris Saint-Germain Technical staff, the Paris Saint-Germain Academy Pro curriculum addresses seasonal training periods, daily training sessions, rest periods, and elite competition.
Student-athletes are encouraged to push and exceed their limits to reach a professional level improving their tactical, physical, technical and cognitive skills.
Develop the intelligence, understanding and vision of the game
Tactical and cognitive development: concepts, formation, model of play
Mastery of coordination and technical skills
Physical preparation (strength and conditioning) 
Injury prevention plans: team and individual
Individualized and specific programs: by position, by lines
Mental preparation: practices and games  
Team building: communication
Performance monitoring: practice and game analysis
Invisible training: nutrition, rest, hygiene, recovery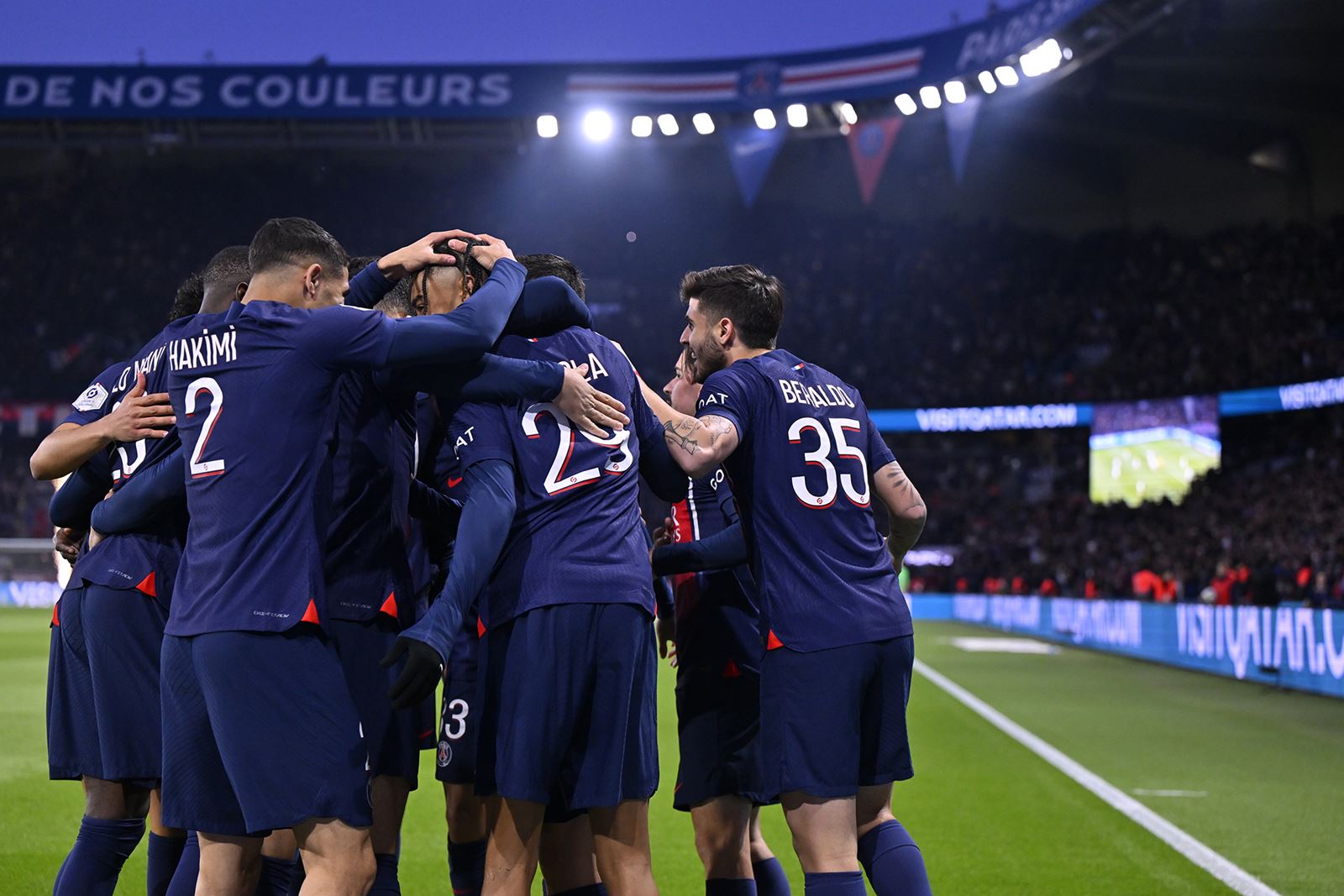 FREQUENTLY ASKED QUESTIONS
By enrolling at the Paris Saint-Germain Academy Pro, you receive the best environment to be able to become a professional soccer player. However, you are not guaranteed to become a professional football player and we do not make any promises to be signed, placed, or receive a pro contract. 
Paris Saint-Germain Academy USA sets high standards when choosing and training their technical coaching staff. All Paris Saint-Germain Academy USA coaches have been trained by the Paris Saint-Germain Academy Technical Staff in Paris and hold the highest UEFA/FFF coaches licenses.